Loss in Feeder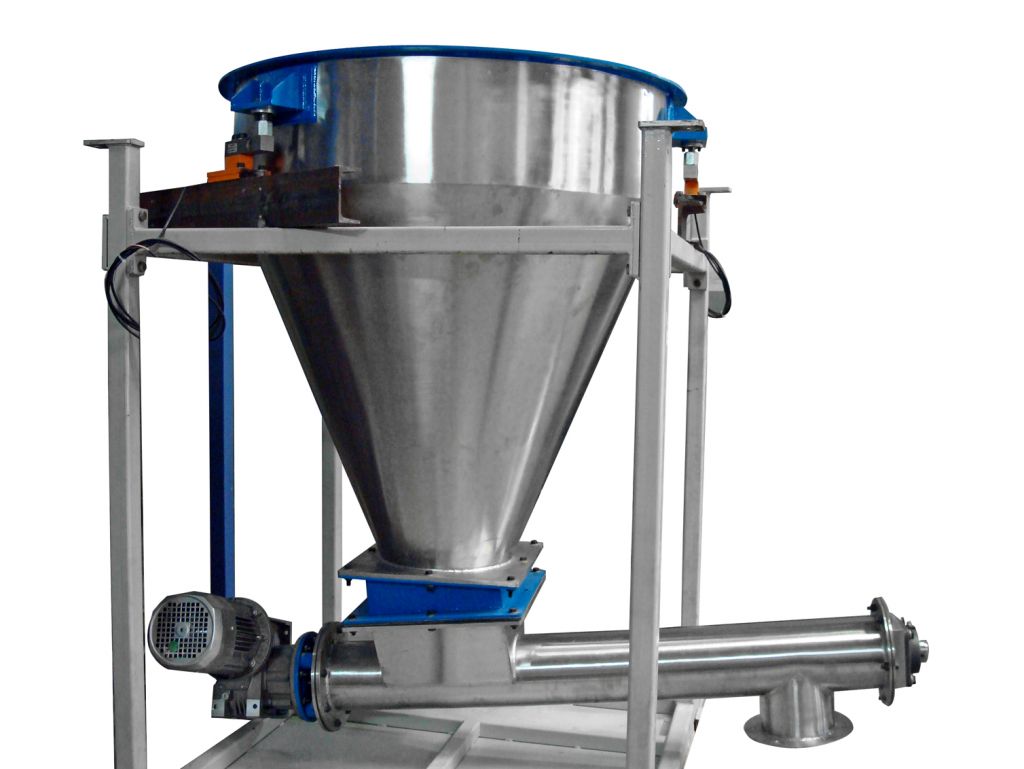 SPECIFICATIONS:

CAPACITIES : 50 kg per hour - 50 TPH

ACCURACY- : 0.5%

CCONTROL RANGE- : 1:10

TEMPERATURE - : Upto 100 C

ELECTRONIC SYSTEM - : TUC-2 +

Characteristics:

Loss in Weight system generates continuous mass flow.
The system is provided with either Screw Feeder or Vibrator feeder for regulating the discharge, depending upon the characteristics of the material.
The System comprises of a hopper with load cells.
The weight of the material in hopper is measured and correspondingly, the output-feeding device regulates the flow & keeps it constant as per the set value.
The Hi-low Level sensor/switches, which are provided in the hopper, regulate the refilling of hopper during continuous proportioning without interruption of the mass flow.
Totally enclosed systems can be provided for hazardous material of atmospheric conditions.
Compact in size; occupies less space.